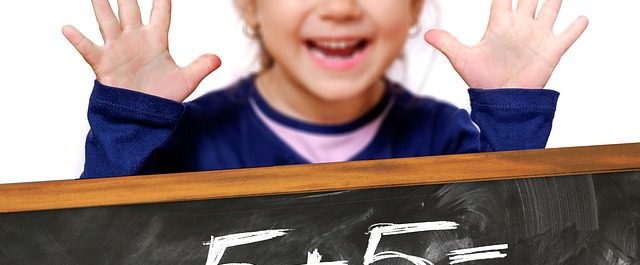 Start this School Year with a Healthy, Bright Smile
Starting a new year at school is prime time to make a good impression on fellow classmates, new students and new & returning teachers. Choosing the perfect outfit, the best shoes and a stylish backpack becomes priority number one as your kids get older. But there's one beauty trick they might have forgotten about… having clean teeth!
Back to School Means Ensuring you Visit the Dentist
August is the perfect month to schedule a cleaning to start the school year off on the right foot, and if you don't have a regular family dentist it's a great reason to find one. There's something about a good teeth cleaning that just makes you feel ready to tackle a new school year… even if you haven't finished school supply shopping yet!
Take care of all your family's needs
Whether your son needs braces, your husband is afraid of the dentist or you daughter is prone to cavities, you want a dentist that can take care of the needs of your entire family. With a busy school year fast approaching the last thing you want to do is shuttle all over the city to different offices because you all need something a little different.
At Reflections Dental we're happy to work with you to decrease your travel time, and meet all of your needs in one place. From cosmetic dentistry to sedation and orthodontics, we strive to offer everything you'll need in one office. So you can spend all your free time checking out what Oakville has to offer!
Time to get back to important routines
Summer time is a pretty relaxed time of year, so it's easy to let habits like teeth brushing fall by the wayside. But with school starting again in the fall, routines become common practice again and staying on top of regular teeth care gets easier. After a summer full of likely not-so-teeth-friendly foods and bad habits, back to school season is the perfect time to schedule your annual cleaning at the dentist.
During summer months kids often stay up later, sleep later, and have an entirely different routine compared to the rest of the year. This makes it easy to forget about proper mouth care! Combat this by scheduling an appointment for partway through summer break, and using some of these tricks to convince them to brush regularly.
New to the Oakville-Burlington area and don't have a dentist yet?
Now that vacations are winding down and you're getting ready to jump back into a school routine, it's a great time to start looking for a family dentist. Schedule an appointment now before your calendar fills up with after school activities and shuttling around the kids, and be ready to meet the kids' new teachers with a bright, white smile.
There are many things to look for when seeking out a new family dentist including their location, what services they offer, whether they can meet the needs of your whole family, whether they can offer convenient appointment times and even what their reputation is around town. Don't hesitate to ask around in local groups when shopping for a family dentist!
Start this school year off on the right foot
Whether you're new to the area, are looking for a change of dentist, or just haven't really made dentist visits a priority in your life, we're here for you! At Reflections Dental we offer a wide range of services and appointment times with the aim to meet all of your needs.
Contact us today to set up an appointment for you and your family so they can hit the school halls putting their best foot (and smile) forward!