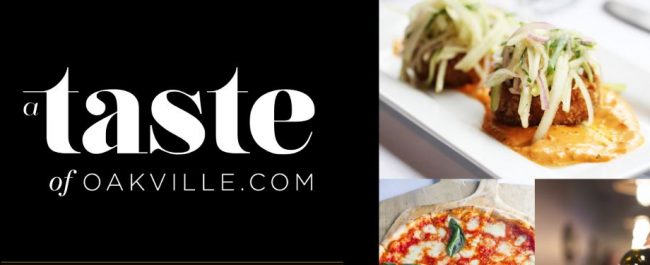 Taste of Oakville – The Most Mouth Watering Events in Oakville this Summer   
Are your taste buds ready? Then it's time for a taste of Oakville! Summer time means it's finally time for outdoor events, fun BBQs and entertaining get togethers- all centered around food! Around Oakville there are a number of great events where you can taste some delicious treats and enjoy local entertainment with friends and family.
Events that centre around food are a great excuse to get out there and have some fun this summer. The weather is amazing and you're no longer cooped up inside, and local outdoor venues are opening their doors (and kitchens) to community members. Food focused events are a great way to draw community members out, and a great reason to keep your teeth their healthiest!
Pull out your calendar and mark these tasty Oakville events happening this summer. Share and enjoy with your foodie friends, too!
Did you know? Taste ability is significantly impacted among those with poor oral health, particularly in the elderly? Ensure your health includes mouth health to savour all the flavours life in Oakville has to offer!
Oakville Ribfest, June 22-24, 2018
Taste some award-winning ribs and enjoy entertaining music performances at Oakville's annual Ribfest! Hosted by the Rotary Club of Oakville, this event spans a weekend and includes more than just ribs. Head on down to enjoy a kid zone, beer tents, local artisans & crafters and an amusement park. Go hungry… You'll want to test out those ribs!
HMC Multiculturalism Day Picnic, June 22, 2018
Learn about other cultures and enjoy some fun for all ages at the HMC Multiculturalism Day picnic! Bring a blanket and take part in the cultural entertainment, food trucks, kids games and a bouncy castle.
Midnight Madness – Oakville Downtown, July 13-14, 2018
Experience Oakville's largest shopping event of the year at Midnight Madness in downtown Oakville. Now in it's 41st year, Midnight Madness features food, live music, entertainment and community spirit. Take part and see the best of what downtown Oakville has to offer.
Kerrfest, September 7-9, 2018
This outdoor music festival has been drawing food vendors, artisans and community members to Kerr Village in Oakville to enjoy some amazing live music performances since 2014. One of the biggest events of the year, Kerrfest is a feast for your taste buds!
Oakville Farmers Market, Saturdays June 2- October 6, 2018
Farmers markets are the best way to taste local foods, no matter where you go. Oakville's farmers market runs rain or shine all summer and draws food vendors from all around the area. Go hungry, it's hard to resist a fresh meal from the farmers market!
Shrimpfest Gala, September 28, 2018
The 37th annual Shrimpfest Gala is held each year by the Oakville Optimist Club to benefit children and youth in the community. The all-you-can-eat shrimp with all the fixings will be a feast like no other! And if you're not a fan of shrimp they have roast beef, too. Buy a ticket to enjoy an amazing night of food, fun and dancing.
Have a beer at Cameron's Brewing
This local brewery has called Oakville home for over 20 years. Located downtown, Cameron's Brewing makes for an easy spot to stop for a nice, chilling beer on a hot summer day. Try one of their seasonal brews or grab a tried and true favourite. You really can't go wrong with this brewery!
Breaking Bread, Thursdays all summer
This food truck event is a little outside of Oakville in Burlington, but it is worth the drive! Hosted every Thursday all summer long, you'll be greeted by the sweet smells of food truck goodness as soon as you hit the street. Check out their Facebook page to see the truck line up each week!
A Feast for the Oral Senses in Oakville!
As the hot summer months finally roll in, get yourself out there to experience some of the mouth-watering events Oakville puts on each year! From BBQ's to food trucks, we have you covered. You'll find something to entertain the family throughout the summer. Grab some friends and a camera and make some memories with those pearly white smiles. With all these tasty treats you'll want to make sure your teeth are in tip top shape to enjoy them, so don't forget to schedule your check up!
New to Oakville or looking for a new dentist to keep your mouth and smile it's  healthiest? Contact Reflections Dental and visit us at Old Bronte Road and Dundas Street right here in Oakville!