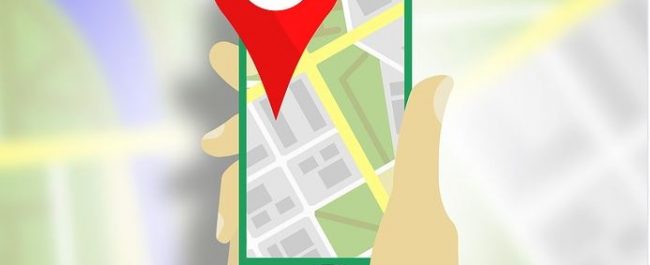 I'm Looking for a Family Dentist Near Me — What Else is Important Besides Location?
We've all heard the phrase, "Location, location, location!" and that everything has to be "near me"! While that's an important consideration when looking for a dentist, don't make the mistake of making it the only consideration. Chances are there's more than one family dentist near you (Oakville and the surrounding areas such as Burlington have lots of options), so you'll need more than just location to narrow down your choices.
Reputation, skills, and training are important when looking for a family dentist near you
Without a doubt, reputation, skills, and training should be at the top of your list when choosing the right family dentist. Your dentist should have a degree from a recognized university, and a practicing license in good standing from the Royal College of Dental Surgeons of Ontario.
Ask friends and family if they've heard anything about the dentist you're considering. It's important to avoid choosing one with a bad reputation — you need someone you can trust, after all.
Look for a dentist who uses the best in modern high tech equipment to provide you with top notch care whether you need a simple tooth cleaning, braces, or dental surgery. Make sure they are able to provide you with the kind of treatments you require (ex. tooth whitening, fillings, bridges, crowns, dental implants, dentures, treatment of TMJ disorders, etc.), and can provide you with a referral if you ever require something more specialized. They should be compassionate and caring in answering any questions you have. Finally, they should have enough experience to put your mind at ease when entrusting them with your oral health.
Convenience of dental appointments
Look for a dentist who makes it easy to book appointments and whose staff is friendly, courteous, and professional. It's also a good idea to choose someone who is able to accommodate weekend visits — this will come in handy if things get too busy to book off work or too busy to take your child out of school (ex. during exam time) during the week.
You should also make sure the office is clean, comfortable, and has the amenities you need (for example, free wifi in the waiting room, tranquil setting to keep you feeling relaxed, kids area to keep children happy and entertained while waiting for their appointment time to come up).
Availability of female dentists may be a factor
Skills are clearly what matters most. However, for many patients, whether or not their dental practitioner is female is also important. Often young children do better with a female dentist because her voice reminds them of their mother and keeps them calmer and more relaxed for appointments. Sometimes women simply like the unique rapport they experience with other women. Regardless of your reasoning, if seeing a female dentist is important to you, you should certainly do so.
Choosing the right family dentist — do it right 
Regular visits to a good dental care practitioner will help you catch oral health problems early when they're easy to treat or even reverse. For this reason, finding a dentist who will make a good partner for maintaining or improving your oral health is extremely important and shouldn't be put off. After you've gathered enough information about their skills, training, experience, reputation, and other factors to see that they look like a good choice "on paper", make your first appointment to check things out.
Whatever you do, don't fall into the procrastination trap and put off making the important decision of who to see for your dental care needs. The only way to know for sure is to see them in person. There's really no downside since one appointment doesn't mean a lifetime commitment, but will give you a very good idea as to whether or not this is the dentist you can see yourself using over the long-term. So, is finding a dentist near you important? Yes, but find the right dentist first and foremost!
Are you in Oakville, Burlington or Milton? Then you're near me – we mean us – at Reflections Dental Oakville!