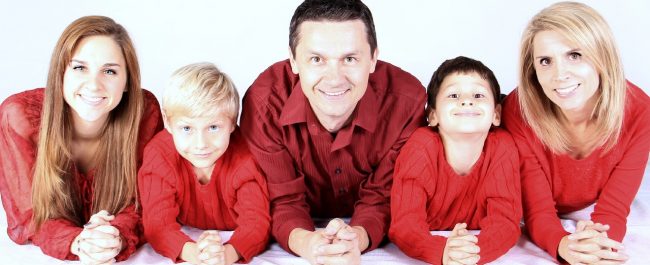 Finding the Right Family Dentist – 5 Questions to Ask
There are 5 questions you NEED to ask to ensure you're selecting the right dentist for your family. Whether you're new to town, your dentist retired, or you're merely in the mood to try someone new, finding the right family dentist can seem daunting if you don't know where to begin. But this task can actually be pretty straightforward once you know what to look for. Here are four important things you need to ask in order to find the ideal dentist for your family.
1. Do the dentists see patients of all ages?
The last thing you want to deal with is driving all over town to see different dentists for different family members. Avoid this by choosing a dentist who can take care of all of your family's dental needs, no matter how old all of you are.
Aside from saving on driving time, you can also save on time spent in the dental office. Once your kids are old enough to handle a tooth cleaning and polish without having you in the room for moral support, you and your kids can all get your teeth taken care of at the same time, and be on the way home afterwards in record time.
Kids usually love a dentist who has a ready smile, is calm, has patience, and has the ability to make any necessary procedures comfortable. As an adult you'll want all that plus a dentist who is well-trained and has modern equipment, among other things.
2. Does your whole family like the dentist?
Many people would argue that a dentist's "bedside manner" doesn't matter and that the only important thing is whether or not they're skilled and knowledgeable – but we know it's not as simple as that. The last thing you or your children need is to have to suffer through a dental appointment with a dentist who has the bedside manner of a pile of tacks.
The truth is, your family deserves highly qualified dentists who has it all: up-to-date knowledge, experience, and a pleasant personality. So please don't settle for anything less – choose a dentist who knows what they're doing, puts everyone at ease, and is a pleasure to interact with at your appointments.
3. Will it be possible to see the dentist at a location and time that's convenient for you?
Don't make the mistake of overlooking these important details – make sure the location of the dentist is near enough to your home, workplace, or children's school to make your journeys to the dental office take place within a reasonable amount of time. And make sure their hours of operation can accommodate everyone's work and school schedules.
4. Is their license to practice up to date?
It's rare that you'll come across a dentist who doesn't keep up their practicing license, but it's always a good idea to double check on the status of this before committing to a new practitioner.
Each province has its own dental regulatory body and you'll need to check with the one for your province in order to confirm if your dentist's license is up to date. You can find a full list of all the provincial dental regulatory authorities on the Canadian Dental Association's website. For example, in Ontario, the Ontario Dental Association is responsible for overseeing the licensing of dentists who practice in this province.
5. Have they been subject to any infection control violations?
Dental offices need to ensure, without fail, that all instruments are properly sterilized and stored. If not, the risks of spreading disease such as Hepatitis and HIV are very real. The Halton Region shares the Ontario Dental Associations Fact Sheet on Infection Control on their website.
Finding the Right Family Dentist for Your Family can be Simple!
Now that you're armed with the basics of finding the ideal dentist for your family, it's time to get started.
First, make a list of the dentists you're thinking of switching to.
Next, go through the above questions one by one with all of the dental practitioners on your list.
Finally, make a list of the answers as you get them, and choose the dentist who best fits what you're looking for. Remember, you don't have to settle because there is definitely a dentist out there who's right for you and your family!
If you're in the Oakville, Burlington or Milton area and looking for a local family dentist contact Reflections Dental!