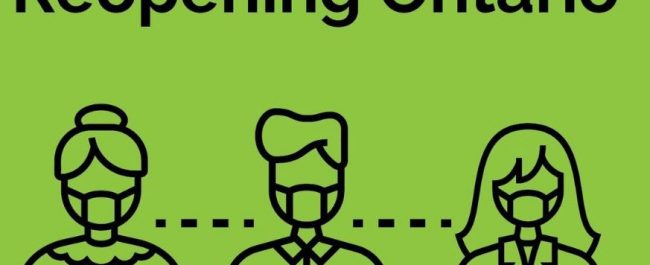 UPDATE! Re-Opening Plans for Reflections Dental
Hello to all of our valued patients!
We hope that you and your families are staying safe and well. We miss you!! We wanted to reach out and provide you with an update.
We recently received the guidelines by the Royal College of Dental Surgeons for resuming in person care for all deferred, non essential, and elective services, in addition to emergency and urgent care.
We are getting closer to a reopening date, but we are not quite there yet.
As we plan and prepare for reopening, the health, safety and well being of you, our patients, and our team remains our top priority. We are working diligently to create new protocols and policies to take these priorities, and the newly released guidelines into account.
We are making every effort to secure appropriate PPE (personal protective equipment). We still require your patience as the demand far exceeds the supply of PPE. As you are aware, there are shortages and limited access. We are in continuous contact with our suppliers and we are ensuring once they receive our required PPE, that our share is being reserved and allocated to us. We appreciate your understanding that plans and timelines may change as new information becomes available.
When we reopen new protocols and policies will be in place. Your dental visit and your dental professional will feel and look quite different from your last appointment, but one thing that won't change is the high quality, exceptional care that you are accustom to receiving and will continue to receive. Details will be communicated to you via email or phone when you book and confirm your appointments so please make sure we have your current contact information. Here is a highlight of some of the changes you can expect:
Cleaning and Sterilization:
We have always adhered to strict clinical standards and protocols for infection prevention and control, to ensure a clean and safe environment. These standards will continue and include:
cleaning common areas, and high-touch surfaces multiple times daily and after each patient visit with hospital grade disinfectant
the use of enhanced PPE
elimination of unnecessary touchpoints (ie. Removal of magazines, coffee maker, ipads, etc.)
Physical Distancing:
We will be introducing physical distancing measures that limit the number of patients in the clinic at a given time. We will adjust our scheduling of patients to keep in mind careful management of traffic flow. Only patients with appointments will be permitted to enter our office. We ask that patients arrive alone to their appointment, unless you need assistance or are underage.
These measures will ensure a safe experience for all.
Pre-Screening:
All patients will be carefully pre-screened first on the telephone, and then again upon arrival to our office. Everyone will be required to complete a COVID 19 health questionnaire and patient acknowledgement forms. We will be taking temperatures of all patients upon arrival to the clinic. All patients will be required to wear masks and use our hand sanitizers. All of our staff members will be screened daily (via COVID 19 health questionnaire and their temperatures will be recorded) and will be required to wear Personal Protective Equipment for all patient encounters.
Appointments:
As soon as we are ready to reopen, we will begin rescheduling patients. Priority will be given to those in urgent need and those whose appointments were cancelled during our closure. Appointments will be scheduled in a manner that allows us to adhere to public health guidelines, physical distancing and increased sterilization measures which may reduce appointment availability. We appreciate your patience and understanding.
Stay tuned for more information on opening dates. We will be sending out an email and will update our website and Facebook Page.
We look forward to seeing everyone again very soon!
Warm regards,
Dr. Shivani Saggar & Dr. Marisa D'Angelo, and your team at Reflections Dental