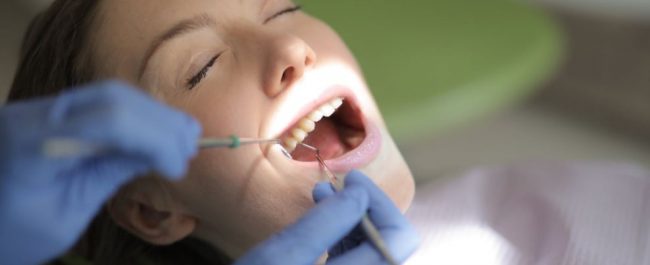 I don't have insurance. What is the right dental care plan for me?
Visiting the dentist regularly can be an intimidating expense to budget for. Even just a cleaning can be expensive! Though you should never avoid visiting the dentist for a cleaning, there are a few things you can do to reduce your overall expense and ensure that your visit doesn't cost you a ton each time.
Prevention will help your health, and lower your dental care costs
Did you know? Halton Region can help low income residents within Oakville and the region with their health needs, including dental.
First and foremost, the key to maintaining great oral health and therefore reducing the chances of a high dental bill is to spend time focusing on prevention. There are many things you can do to help reduce the frequency of your visits to the dentist, as well as the work you need done when you get there. Being careful to eat foods that can help clean your teeth and won't cause them harm is a great first step! This combined with great teeth cleaning habits is the best way to prevent expensive dental bills.
Develop a great routine
One of the most important aspects of great mouth health is to develop a great cleaning routine. This will help you maintain clean and healthy teeth and gums, even beyond scheduled dentist visits. A great dental routine will likely include:
Brushing twice a day
Using mouthwash
Brushing your tongue
Eating mouth-healthy foods
Seeing your dentist for check ups
Top tips for maintaining a healthy mouth
Don't go to sleep without brushing your teeth
One of the worst things you can do for your teeth is to not brush them before you go to sleep. When you do this, all the bacteria and food particles left over from the day are stuck sitting in place on your teeth. Because you aren't chewing or swallowing much while sleeping to rinse them off, these particles are more likely to erode your enamel and lead to cavities and sensitive teeth and gums.
Floss regularly
Flossing will help remove food and bacteria particles that would otherwise stay on your teeth and lead to cavities, tooth decay and gum sensitivities.
Be mindful about what you eat
The foods you eat play a significant role in your overall mouth healthy. Crunchy fruits and vegetables can help clean your teeth while carbohydrate and sugar rich foods like chips and gummies will get stuck to your teeth and increase the likelihood of developing cavities.
Talk to your dentist to create a regular cleaning schedule
Though it is often recommended to see your dentist for cleanings once a year, you can discuss the actual recommended interval with your dentist. Their recommendations can vary case by case, so if you are feeling the pressure of dental care costs talk to them and see whether you could adjust your cleaning schedule.
You have options
There are a few options available to you for your insurance needs. While you can always pay out of pocket for dentist visits, these costs can add up quickly. If you don't qualify for dental coverage through your work you might want to look into third party coverage provider. You'll end up paying a monthly or yearly premium for this coverage, but it can greatly reduce your out of pocket cost during each visit. Family plans may be cost-effective, but be sure to read the fine print and pay close attention to deductibles.
Another program that might help is the Halton Region Low Income Program. This program is designed to help low income residents afford health care expenses like dental, vision and other medical needs. This program is especially great for kids, who may need additional work that is not covered by regular OHIP.
In Ontario, there's extra attention being placed on the need for dental care coverage for all residents, particularly seniors.
The importance of regular dentist visits
While dentist visits can be expensive- especially if you haven't taken some of the necessary precautions- the expense can increase significantly the longer you put it off. The best way to reduce the out of pocket expense of visiting the dentist is to take some of the preventative steps we've mentioned here, and to budget for a yearly visit for everyone in your family. Holding some third-party insurance can also help offset the cost and make visiting the dentist less worrisome than it was before.